Keynote Speaker I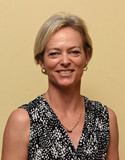 Prof. Nicola Mulder
University of Cape Town, South Africa
Prof Mulder heads the Computational Biology Division at the University of Cape Town (UCT), and is a full member of the Institute of Infectious Disease and Molecular Medicine. She leads H3ABioNet, a large Pan African Bioinformatics Network of 28 institutions in 17 countries, which aims to develop bioinformatics capacity to enable genomic data analysis on the continent. H3ABioNet has developed an extensive training program for African researchers. She also co-leads a Sickle Cell Disease Data Coordinating Centre and a Wellcome Trust Centre Data Integration Platform at UCT. She received her PhD in Medical Microbiology from the University of Cape Town and then worked for 8.5 years at the European Bioinformatics Institute in Cambridge, as a Team Leader. At UCT her research focuses on genetic determinants of susceptibility to disease, African genome variation, and microbial genomics and infectious diseases from both the host and pathogen perspectives. Her group provides bioinformatics services and training and develops new algorithms and resources for the analysis of complex African genetic data. Prof Mulder is actively involved in capacity development, including training, education and curriculum development in Bioinformatics. She also sits on a number of international scientific advisory boards.
Keynote Speaker II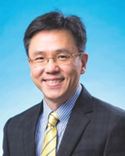 Prof. Dong Sun, Fellow of CAE, IEEE and HKIE
City University of Hong Kong, Hong Kong
Dr. Dong Sun is currently the head and Chair Professor of the Department of Biomedical Engineering and Director of the Center for Robotics and Automation, City University of Hong Kong. He is among the leading contributors worldwide in pioneering work in robotic manipulation of biological cells. His research has breakthrough in the use of combined robotics and various micro-engineering tools including optical tweezers, microneedles and electromagnetic devices to achieve cell manipulation, diagnosis and micro-surgery at the single cell level. He has published 20 books and book chapters, 440 papers in referred journals and conference proceedings, and holds 20 international patents. Dr. Sun organized several international flagship conferences including the world largest intelligent robot conference (IROS). Dr. Sun also actively participated in industrial activities, such as co-founding a high-tech company in the Hong Kong Science and Technology Park and winning Hong Kong Industry Awards. He is Fellow of the Canadian Academy of Engineering, and Fellow of IEEE and HKIE.
Speech Title: "Microrobotic Manipulation for Cell Therapy"
Abstract: The application of robot technology to achieve early diagnosis and treatment of diseases at the cellular level represents a new frontier in the development of contemporary medical robots. Microrobotic manipulation for cell therapy is an entirely new emerging theme that is enabled with specially designed automated micromanipulation tools to perform medical diagnosis and treatment on single cells at large scale. This talk will introduce our development of combining robotics technologies with micro-manipulation tools including optical tweezers, microneedles and electromagnetic devices, to accomplish various cell manipulation tasks. With this emerging technology, various cell surgical operations can be achieved, which include the use of magnetic microrobots to deliver cells in vivo. These inventions will permit many new unforeseen clinical applications previously thought impossible, and profoundly affect therapeutic treatment in precision medicine.
More speakers are updating.